Posted by victor.mithouard@gmail.com BigCommerce on Nov 19th 2020
The Good Trends' resident hospitality and revenue management specialist, Rob Thorpe, examines how some hotel general managers have adapted their Food & Beverage programs to mitigate the otherwise crippling effects of Covid-19. He uncovers three simple strategies that can be implemented by all hotels. First, there are room-sized revenues to be found by creating or revitalizing Grab'n'Go, on-site food retail. Second, although guests' expectations around health and hygiene have changed, Covid-19 has actually accelerated erstwhile consumer preferences in F&B for healthy, local, and unique brands; hotels that provide an experiential F&B amenity are building brand loyalty with millennial and Gen Z travellers. Finally, digital marketing is driving travellers to more profitable direct bookings and showcasing F&B as a central component of a hotel's brand rather than relying on less profitable OTAs that don't tell the hotel's full brand story.
"With the impact to the travel industry nine times worse than Sept. 11, the human toll of this public health crisis has been absolutely devastating for the hotel industry."


Chip Rogers, president and CEO of AHLA.
It is hard to overstate the devastating impact that the Covid-19 pandemic continues to wreak on the hospitality industry globally. Here in the United States, the American Hospitality and Lodging Association recently reported that the industry remains on the brink of collapse, with more than half of hotel owners at risk of foreclosure within 6 months if current occupancy and revenue rates remain unchanged. Millions of jobs are on the line. Meanwhile, McKinsey, a leading management consulting company, suggests that recovery to pre-pandemic levels may not come until 2023. Across the board, occupancy rates, Revenue Per Available Room, and Average Daily Rates have all halved. The impact is most acutely felt in the upscale sector, with some industry watchers predicting that business travel may never be the same again.
Sink or swim is the only mindset that works
As General Managers and their revenue management teams scratch for revenue streams, they may do well to look at a recent article published in the International Journal of Hospitality Management. This found that owners and GMs fall into one of three categories: proactive innovators, taking profit where they can find it; inactive observers, remaining vigilant and preparing for post-pandemic protocols; and inoperative managers, whose only choice has been to close down operations.

It pays to be in the first category, improvising, adapting, and seeking to overcome the challenges at hand.
"I believe having a hybrid market concept can be a crucial safety net
for sales moving forward."
Cole Ellis, Executive Chef
Cotton House Hotel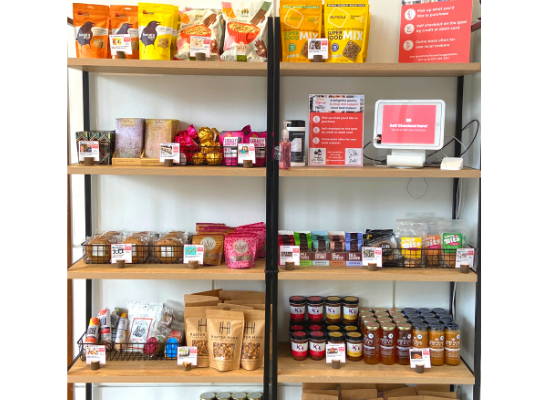 Although F&B revenues crashed worse than room revenues this year, it proved easier for hotels to move into more profitable forms of F&B offerings and, therefore, record smaller F&B profit losses, says David Eisen, Director of Hotel Intelligence and Customer Solutions for HotStats. A worthy strategy has been to create or to revitalize lobby pantries or to expand shelf-stable, food retail selections in wellness centers, golf shops, and other guests amenities.
At the Cotton House Hotel in Cleveland, Mississippi, James Beard-nominated Chef Cole Ellis created a hybrid market, featuring his restaurant's own meals in a Grab'n'Go format, paired with retail snacks and other pantry essentials.
In New York City, the GM at the 4-star Arlo SoHo, Gary Wallach, created an on-brand Bodega, serving chef-curated light bites and an exceptional selection of snacks drawn from the tri-state area. Working with The Good Trends, the region's leading online wholesaler for gourmet foods, Arlo SoHo is driving 50% profit margins.
In the Hudson Valley, Mohonk Mountain House, a 3-star victorian castle resort, chose to increase its range of gourmet foods in its gift shop to cater for families seeking more Grab'n'Go options to enjoy either outside or in the sanctuary of their rooms. Working with The Good Trends for its purchasing needs, the hotel also offers small-batch nutrition bars in its spa and fitness center.
The principal advantage of a Grab'n'Go food retail outlet is that it keeps the F&B dollars in-house. With Covid, many guests would prefer not to have to leave the hotel to find a snack and they are prepared to pay a premium to have this amenity on-site.
Covid has reinforced pre-existing food trends, especially for health conscious, younger travelers

According to Hotel Business, 34% of Americans - and vastly more in the luxury sector - expect a curated F&B selection that caters to their dietary needs, while more than a quarter are more likely to rebook with hotels that offer diverse and unique F&B, and that use their F&B venues to showcase local craft makers. Covid has also brought into sharp focus the shifting demographics in leisure travelers. Baby boomers, it seems, have barely left their homes this year, while millennials and Generation Z now make up more than half of the American population according to the Brookings Institute. It is critical that hotels cater for this target market in their F&B selection.
These cohorts are demanding authenticity, social responsibility, international flavors and nuanced classics. Research suggests both want easy-to-prepare meals and snacks, but there are some differences, with Gen Z preferring organic and natural foods, and more likely to be vegetarian. While both generations crave Instagrammable moments, Gen Z is more inclined to see food preferences as an extension of personality and so personalization becomes more important. Some hotels have started curating minibar selections to match their guests' personas or even their previous purchasing habits. Millennials, by contrast, are more into nostalgia-inducing brands and want healthier snacks for their young families. Shopping local remains important, with all generations increasingly concerned about the provenance and safe handling of their food, but younger travellers, especially, want to feel part of a brand's success story.
Knowing all of this, The Good Trends has worked with multiple hospitality groups to curate the right brand line-ups, connecting clients to craft makers that align with their own brand and will appeal to their target audience. At the trendy Arlo SoHo, for instance, the selection includes bold flavors such as turmeric and coconut wellness bites or pho jerky, along with nostalgia-inducing peanut butter and jelly protein bars, and a darn good white chocolate cookie. By contrast, a more senior and family-oriented audience at upstate New York's The Deer's Head Inn and Mohonk Mountain House demanded items such as fudge, caramel cookies, carrot cake, and honey. Whatever the product, The Good Trends' merchandising cards help tell the brands' stories and let them stand out on retail shelves. In sum, brand curation is a vital part of any successful F&B strategy and relies on a high level of market and product knowledge as well as trust between the wholesaler and the hotel F&B Director.
The F&B experience is an integral part of the hotel's brand and a hook for direct sales

Finally, successful GMs are making their F&B offering a more prominent extension of the hotel's brand in their digital marketing. This makes sense on two fronts. First, younger travellers need to understand whether a hotel aligns with their own personal brand and values. Images focusing on the F&B experience - the brands, the service, the setting - bring the hotel's story to life and allow the guest to recast themselves in it.
Secondly, with occupancy down, multiple revenue management experts agree that hotels must refocus on selling rooms at the most profitable rate, and this means securing direct sales through a hotel's own website rather than chasing the lower profit volumes previously offered by online travel agencies. Digital marketing around F&B can help, with social media click-throughs building brand awareness and driving traffic to the most profitable booking channels. Even Grab 'n' Go markets or the wellness drink at the spa are useful indicators of a hotel's culture.
The Good Trends is the only wholesaler in the country that offers free social media advertising with every purchase. This is part of the company's belief in shared success, helping build awareness around the retailer and the brands they are carrying, and driving quicker sales. For Arlo, this has resulted in over 60,000 social media impressions, which marketing directors can customize to suit their needs, including targeting ads geographically to capture the right travellers where they live. For Mohonk, for instance, this was upper Manhattan urbanites seeking a weekend getaway; nearly 25,000 were reached from just a few small orders. Setting the URL either to a metasearch engine like the hotel's Google Maps page or directly to its website supports direct sales.
None of this should be read as an attempt to sugarcoat what has been a terrible year for the US hospitality industry and food retail sales will never compensate fully for the loss of rooms revenue. But for agile, innovative managers, working in concert with their F&B, marketing, and revenue management teams, there remain opportunities to soften Covid's impact, increase wallet share from the guests they do have, and build their brand on social media with exciting retail food options. Where this can also increase direct sales, it is having a tangible effect on room profitability.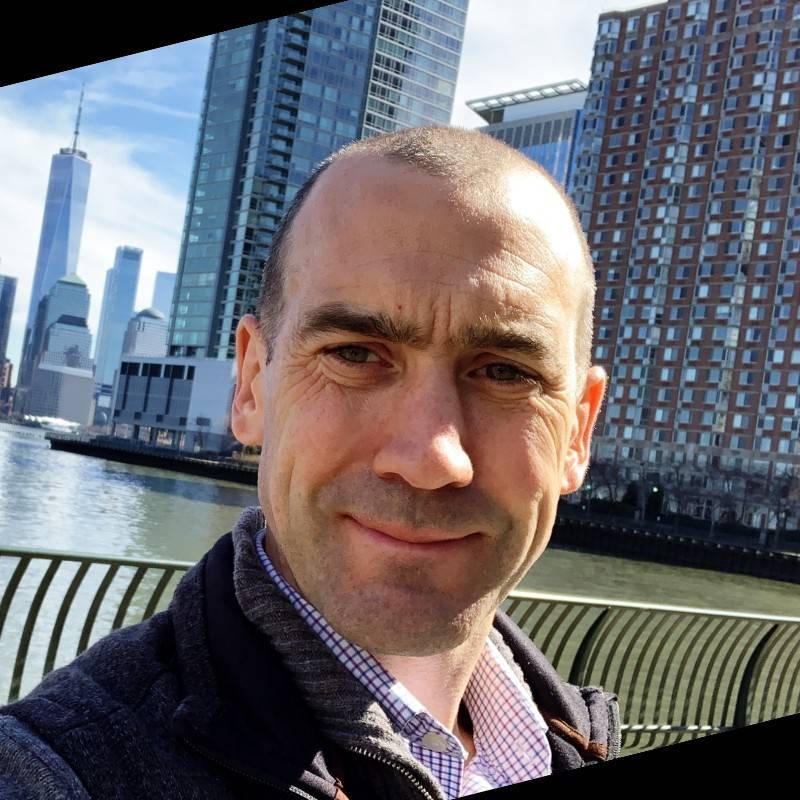 About the author
Rob Thorpe is a military veteran and now a business partner at The Good Trends. He draws on an extensive background in strategy and operations, and is a graduate of eCornell's hospitality and revenue management programs. He previously worked in F&B sales in boutique hospitality venues across Europe. Connect on LinkedIn or email rob@thegoodtrends.com.
---
Create your free account and one of our retail advisors will be in touch to help you create your unique pantry assortment.