Posted by The Good Trends' Editor on Oct 2nd 2020
Gone are those days when businesses were solely dependent on traditional marketing, which entailed spending a lot of money on hanging billboards, door-to-door marketing, distributing brochures, and many other strategies. Constant evolvement in technology has made it easier to reach out and stay true to customers.
The website is one of the praising inventions of technology and in 21st century website has created its identity as the essential component for a business. The wow-factor is since the website was introduced, and till the day, more than 2 billion websites exist on the internet.
Owing to all the functionalities, the website has become an effective medium for creating business identity and selling online easily.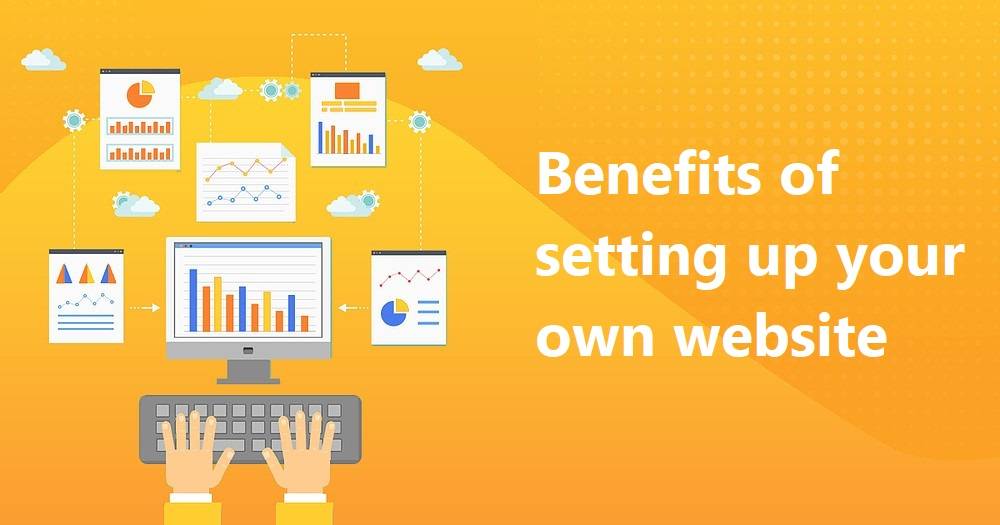 What are the benefits of having a website for a business?
Having a website for your business will benefit you in many ways because technology advancement and easy accessibility to the internet have driven consumers toward e-shopping, in other words, shop online.
Here are some mentionable benefits of the website, among many.
Branding of a business plays the most prominent role in terms of generating traffic phenomenally. A website works like an online store with more dynamic functionalities offered to consumers in order to give them a seamless shopping experience.
A website comprises several different parts entailing business logo (your true identity), services or products highlight, accessible from any devices sitting in the other end of the world and many more, these traits allow the business to achieve recognition in the market.
Without that much effort or you can say for free! (Excluding the website domain hosting expenditure and other maintenance fees). No matter what you sell, you need to introduce it to your targeted audience. How do you accomplish such a challenging task?
Well, SEO optimization will allow your site to secure the top position of customers' search query. By achieving such stance, you can easily promote your products with the attractive title of the page and short Meta-description.
Moreover, other than doing SEO, you can use an eye-catching product/service image and all the information there so that your customer knows what this product or service prior to their purchase.
It is not impossible to keep your business open 24/7. Still, at a certain point, it can become difficult considering the relevant expense, whereas, a website will allow you to stay visible and available to you customer 24/7 and 365 days (unless your site faces any kind of downtime from the hosting end).
As your business grows, you want to expand your business globally or to other countries. The website has broken all the barriers and created the pipe hole so that everyone around the world can enter and purchase from you.
Take Amazon as an example. Customers around the world can access the business and do shopping without any trouble. So, a website works like a tool that can help you to grow globally.
Typically, generating revenues is the primary goal of a business. To earn, it is vital to reduce the overall cost of maintaining and publicizing your product or service.
Looking at traditional marketing, though there are many strategies to promote your business, it can cost you more than you planned. A website, on the other hand, has a low maintenance fee offering more customer reaches.
With the help of a website, you will be able to welcome your customer generously and sell at the same time. Keep in mind that customers love to feel welcomed! Websites connect customers with your business effectively.
Perhaps you are wondering if it really makes any difference in using a website when there are social media platforms to connect more people. It has been proven that the average attention span of an average person is 8 seconds.
Most social media users use these platforms to keep themselves updated, and it is all about scrolling constantly. On another note, it is not recommended to share wordy posts because it will eventually go down.
Here comes the role of a website where you can post longer informational posts and images so that customers can go through the details before you buy something from you. Note that 89% of customers begin their buying process with a search engine rather than social media platforms
Apart from the benefits mentioned above of having a website, it has many more to offer to your business. Running a physical store requires time, effort, energy, but website not only confirms your business's online presence but also function as traffic and revenue generator, either way.